Having a Pool & Spa well built, installed and surrounded by high-quality pool decking plays a huge part in the overall quality of your swimming experience. Having a pool and spa is great, but the surrounding area and decking are just as important in providing your family with hours of fun and enjoyment.
There are many different reasons to surround your pool or spa with an exposed aggregate concrete deck which are listed below:
Stylish appearance: It looks good, is cost-effective, and is a very popular option for many residential homeowners.
Easy maintenance: Easy to clean, maintain and generally look after. You will spend less time cleaning and tending to your pool or spa as they are generally very easy to maintain.
Safe & Secure – Pool and spa surrounds are vital to your pool area. If you have small children or pets you want to protect, exposed aggregate concrete is the best option for making your home safe and secure.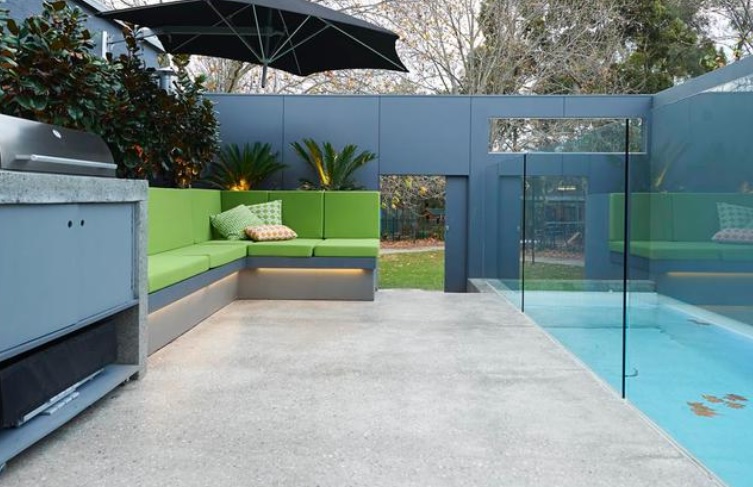 There have been many cases where children have fallen in the pool and are trapped underneath slabs due to faulty/poorly constructed surroundings. We provide a smooth finish, which is safe and secure.
Exposed Aggregate is resistant to salt water and chlorine and lasts a very long time in any weather. In addition, it may be more difficult to work with than other options as it is not very strong. It doesn't hold that much weight, so that you can use heavy-duty, weight-rated materials in your installation instead.
We can coordinate every aspect of the process with the pool contractors, minimising any inconvenience for you and other contractors working on your property. We can also work with garden or landscape designers, pool fencers, and other professionals to construct a pool or spa area that improves both your home and your lifestyle.
Concrete in Perth, Western Australia
Complete this form and we'll get back to you within 24 hours to arrange a quote.
Concrete Exposed Aggregate Perth
Unit P0171 / 291 Pier St, Perth WA 6000
Monday

7 AM - 7 PM

Tuesday

7 AM - 7 PM

Wednesday

7 AM - 7 PM

Thursday

7 AM - 7 PM

Friday

7 AM - 7 PM

Saturday

7 AM - 7 PM

Sunday

7 AM - 7 PM